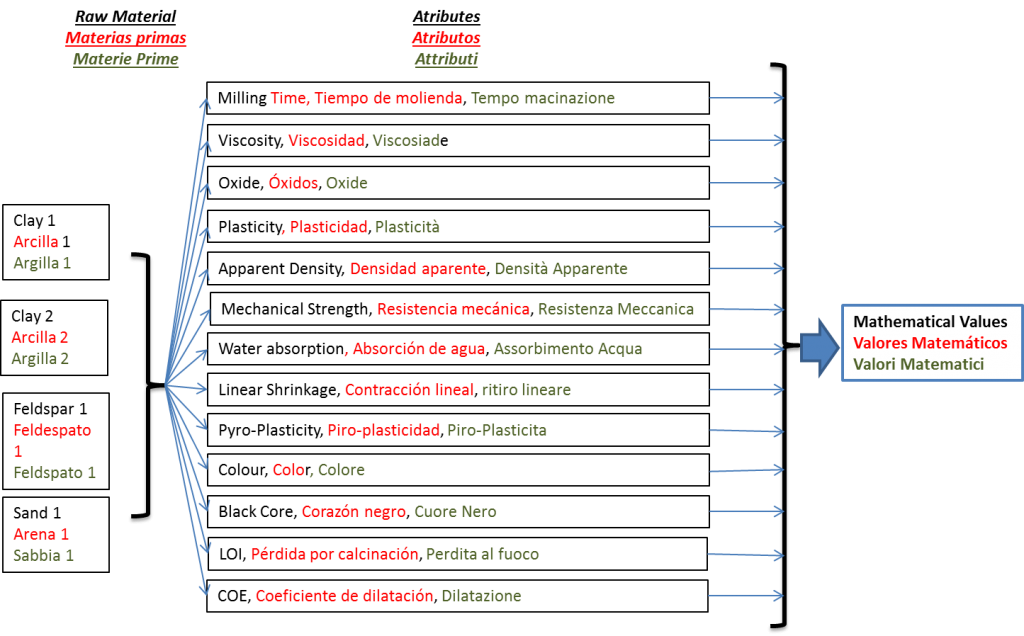 Neos Aware Workbench enables a technician to introduce and manage the ceramic tests, and also delivers key features for performing difficult change management and documentation tasks that normally require much time and effort.
Analysis of Results
In the classical version, multivariate analysis of results is one of the most difficult stages because the linked results in different compositions bind with multiple properties evaluated.
Neos-Aware translates this set of results into mathematical values, which are then fed into the mechanism of artificial intelligence, from which moment the process of self-learning platform is unlocked and started.
In addition, experimental results are verified on a control chart. This action allows an assessment of the errors and the accuracy of the calculations of a simple and visual way.